Shopping
Top 10 Best Edible Oil Brand In India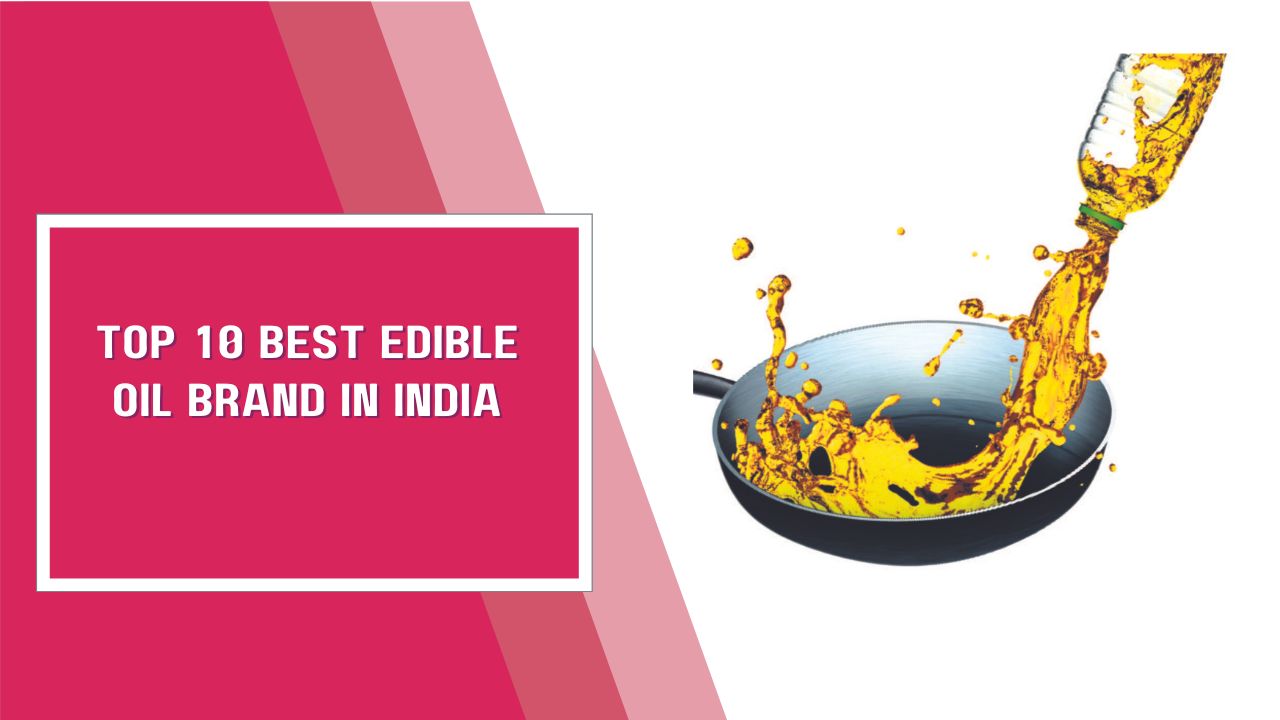 Many people are unaware of the extraordinary benefits of cooking oil. It's not just another ingredient used in food preparation; it's a necessary one that contributes to the overall flavour of the dish.
The addition of oil to a dish enhances its flavour while also adding a plethora of vitamins and minerals that make the dish healthy to consume.
To shed some light on their health benefits, cooking oils reduce the risk of suffering from cardiovascular diseases and stroke, reduce body fat, keep cholesterol levels in check, and make the skin glow.
Today, a plethora of cooking oil brands offer a diverse range of cooking oils, including canola, sunflower, coconut, and olive oil. However, not all of them are fully fit and healthy forconsumption
Here In This Post, We've Detailed On Top 10 Cooking Oil Brands Of India That You Can Trust And Bank Up For All Your Cooking Needs.
Fortune
Table of Contents
Fortune, an Adani Wilmar Group company, is India's leading cooking oil manufacturer. It brings to the shelves a diverse range of cooking oils for a variety of cooking requirements.
Sunflower, refined soya, mustard, and olive oil are examples. Fortune's edible oil ranges are subjected to a hundred purity tests, ensuring that they are safe to consume.
Introduced in the year 2000, the brand quickly became a hit, and it has been the number one and most trusted brand in the Indian market since 2002.
Saffola
In India, Saffola is the second most well-known edible oil brand. It is a subsidiary of Marico Limited and has dominated the Asian and South African markets.
Saffola, like Fortune, provides a diverse range of edible oils that are high in vitamins, minerals, and other essential nutrients.
Some of its most popular varieties include Saffola Gold for Heart Care, Saffola Active for Weight Management, Saffola Total for Cholesterol Control, and Saffola Tasty for Active Body.
Wagga Wagga Pure
Wagga Pure, a relatively new low cholesterol cooking oil brand in India, has wowed its customers in a short period of time.
Wagga Pure, an AGRL (Agro Global Resource Limited) subsidiary, was founded in 2016 and has since expanded to over a thousand stores across the country, offering a diverse range of oils.
Its versatility makes it suitable for a wide range of cooking tasks, including deep frying, sautéing, and preparing salads, dressings, and dips.
Sundrop
Sundrop is ranked fourth among the top ten cooking oil brands in India. Sundrop has been present in the Indian market for over two decades.
Its Superlite Advanced, Heart, Nutrilite, Nutrifit, Glodlite, Lite, and Superlite oil products are the most popular on the market. Sundrop is an Agro Tech Foods Ltd (ATFL) subsidiary that was first introduced in India in 1989.
Dhara
Dhara is another well-known Indian cooking oil brand. Dhara, which was initially launched under the brand name Mother Dairy, immediately impressed its consumers with its unique taste and health benefits.
Rice bran, mustard, refined mustard, Ghani, groundnut, and refined vegetable oil are among its cooking oils. Dhara is relatively inexpensive, so it primarily serves the middle-income group.
Dalda
Dalda, who is ranked sixth, once ruled the edible oil industry. It failed due to negative publicity and a slew of rumours. However, the brand has returned to the market in its completely transformed form.
It is a healthy option that has been serving the Indian market for the past 75 years. Its product line includes refined mustard, soybean, and sunflower vegetable oils. Dalda, like Dhara, provides low- and middle-income consumers with affordable edible oil products.
Cargill
Cargill Foods India is next on the list. Cargill, an Indian edible oil manufacturer, has been providing high-quality and healthy products to household consumers for several decades.
Cargill sells its cooking oils under the brand names Leonardo, Gemini, NatureFresh, Sweekar, Rath, and Sunflower Vanaspati. Cargill is a company based in the United States that has been serving the Asian market for nearly 152 years.
Nutrela Cooking Oil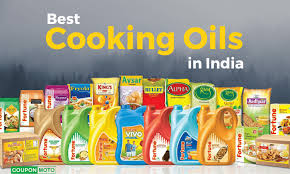 Ruchi Soya Industries' Nutrela is a product line. Ruchi Soya Industries is one of India's largest manufacturers of cooking oils, with approximately 20 manufacturing units spread across the country.
Nutura is best known for its exceptional range of edible oils, each of which is packed with essential nutrients that aid in the prevention of a wide range of lifestyle and heart-related diseases.
Rasoya Protein Limited
Rasoya Protein Ltd., formerly known as Maharashtra Soya Industries Ltd., began operations in 1992 with three production units installed in Odisha, Gujarat, and Maharashtra, respectively.
The company is most well-known for its Refined Soybean and Sunflower oil. According to a company insider, the company will soon launch its Rice Bran Oil range, which will compete with many existing brands in the Indian market.
Vimal Oil & Foods Ltd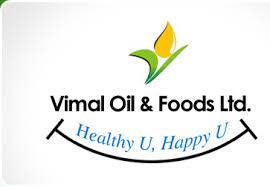 VOFL (Vimal Oil & Foods Ltd) was founded in the state of Gujarat in 1993 and offers the most comprehensive range of cooking oils in the country.
Cottonseed oil, groundnut oil, mustard oil, soyabean oil, sunflower oil, corn oil, rice bran oil, canola oil, and other oils are available.
This list was created through some basic online research. This is strictly for inspirational purposes.
We believe that every brand is exceptional and has the potential to rise to the top. This brand number position may change over time.
Read Also :