Beauty
Top 10 Best Handmade Soap Brands In India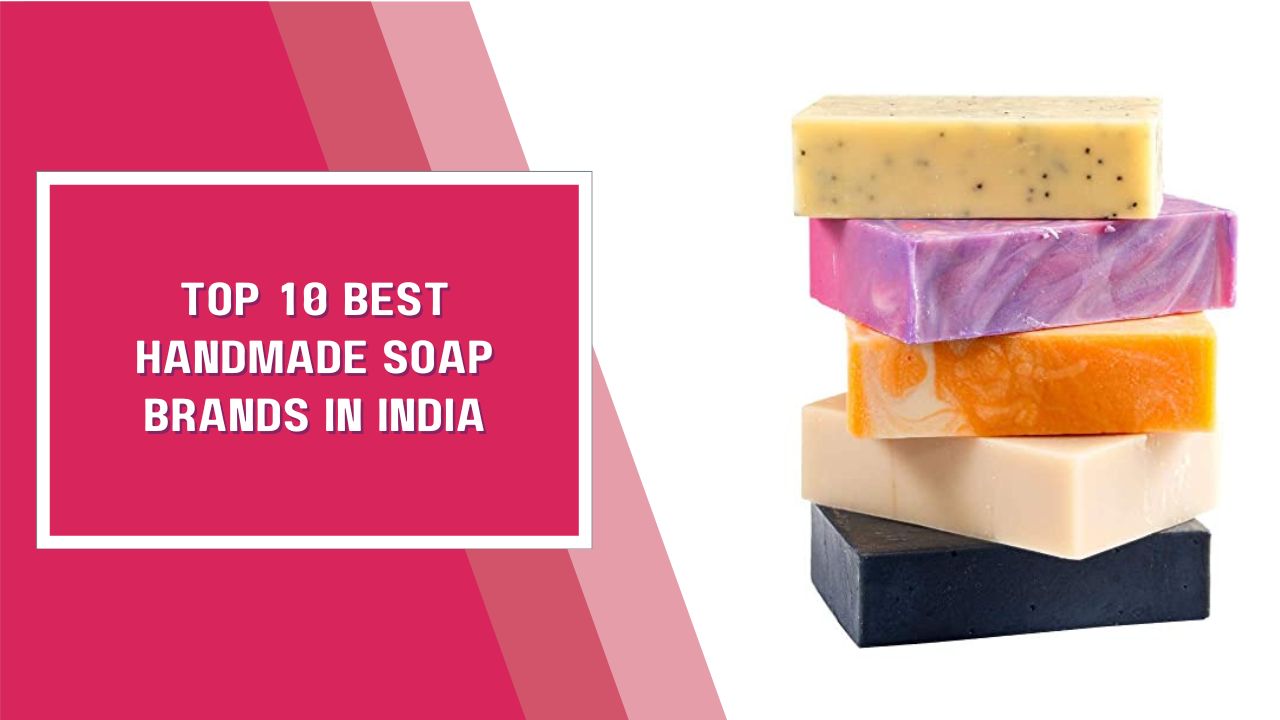 Handmade soaps are becoming increasingly popular because they are free of chemicals when compared to conventional soaps.
They are made with natural and essential oils, as well as cocoa butter, olive oil, grape seed oil, avocado oil, and other organic ingredients.
During the soap making process, the soap bars retain glycerine, resulting in natural moisturising soap. Handmade soaps are gentle and leave your skin smooth and clean.
Benefits of Handmade Soap
. Real soap
This handmade soap is made without the use of animal fats or oils. It also contains no synthetic detergents.
. Natural and superior ingredients
It's made with natural ingredients like olive oil. Olive oil is skin-friendly. For a creamy and luxurious bar, combine olive oil, castor oil, and shea butter. It has a lovely leather.
It does not irritate the skin in any way. It is ideal for people who suffer from skin allergies and dermatitis. You can use this handmade soap if you have sensitive skin.
. Glycerine
This soap is also made with glycerine. Glycerine is a common moisturizing agent in the cosmetic industry. It keeps your skin hydrated and smooth.
. Skin
Because they are made from butter and natural oil, these handmade soaps will benefit your skin greatly. Your skin will become soft, tight, and radiant after using these soaps. You will not feel parched.
Best Handmade Soaps In India
Soulflower Milk Cocobar Soap
Vitamin E, milk, rice bran, cocoa butter, and palm are all natural ingredients in this handmade soap. They hydrate and nourish your skin.
The soap unclogs pores and keeps them clear of blackheads. Cocoa butter keeps your skin hydrated and moisturised all day.
Olive oil contains antioxidants that protect your body from free radicals. It prolongs the process of ageing. This soap is ideal for people with dry skin.
Vaadi Lavish Almond Soap
It gives your skin the benefits of dry fruits. Honey, almond, and aloe vera extracts are included in the soap. This handmade soap keeps your skin nourished and healthy.
Almonds are high in omega 3 fatty acids, which keep your skin hydrated and moisturised. It makes the skin smooth and supple. Honey imparts a rich golden glow that lasts for several hours after bathing.
It gets rid of dark spots and blemishes. It gives your skin a flawless and luminous appearance. Both men and women can use this soap.
Khadi Aloe Vera Soap
It is a well-known Ayurvedic handmade soap. It focuses on hair and skin care products. Vegetable oil, wheat germ, and aloe vera are used to make it.
This handcrafted soap keeps your skin fresh and cool for an extended period of time. This soap keeps your skin soft and supple. Glycerine does not dry out your skin and keeps your body moisturised.
Aloe Veda Luxury Butter Bathing Bar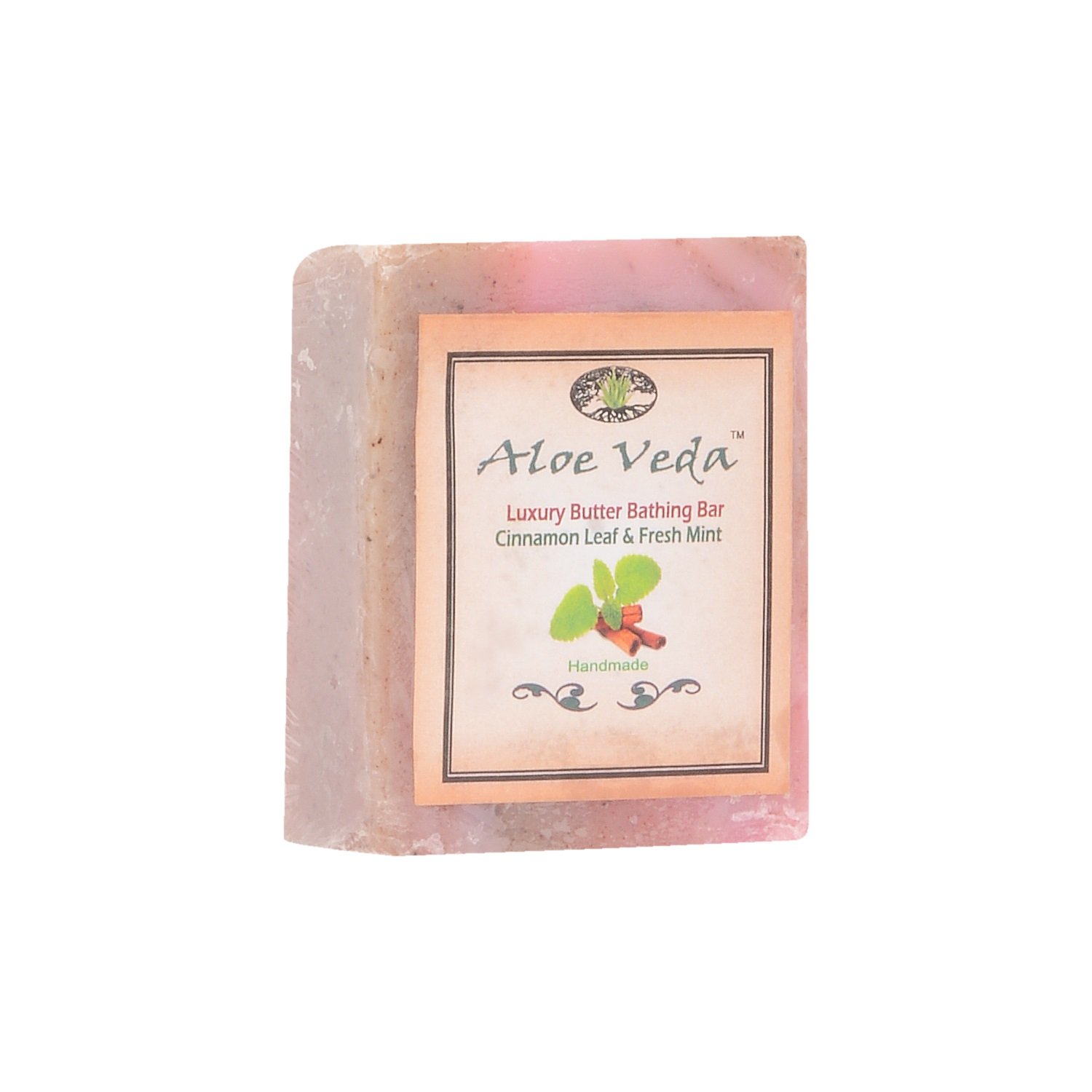 This soap is part of Aloe Veda's luxury line. Cocoa butter, palm kernel oil, oatmeal milk, cinnamon oil, and wheat germ oil are all included.
This handcrafted soap revitalises the skin, making it healthy and radiant. The use of this soap on a daily basis reduces skin inflammation, irritation, and dryness.
It moisturises your skin and makes it supple and soft. Oatmeal exfoliates the skin and helps to unclog pores. This soap thoroughly cleans your epidermis.
Neev Almond Rose Soap
This handmade soap contains mahua, palm, coconut, rosemary, and groundnut oil. The soap brightens and refreshes your skin. The use of this soap on a daily basis helps to delay wrinkles and ageing. It also gets rid of pimples and blackheads.
Divine Sandalwood Soap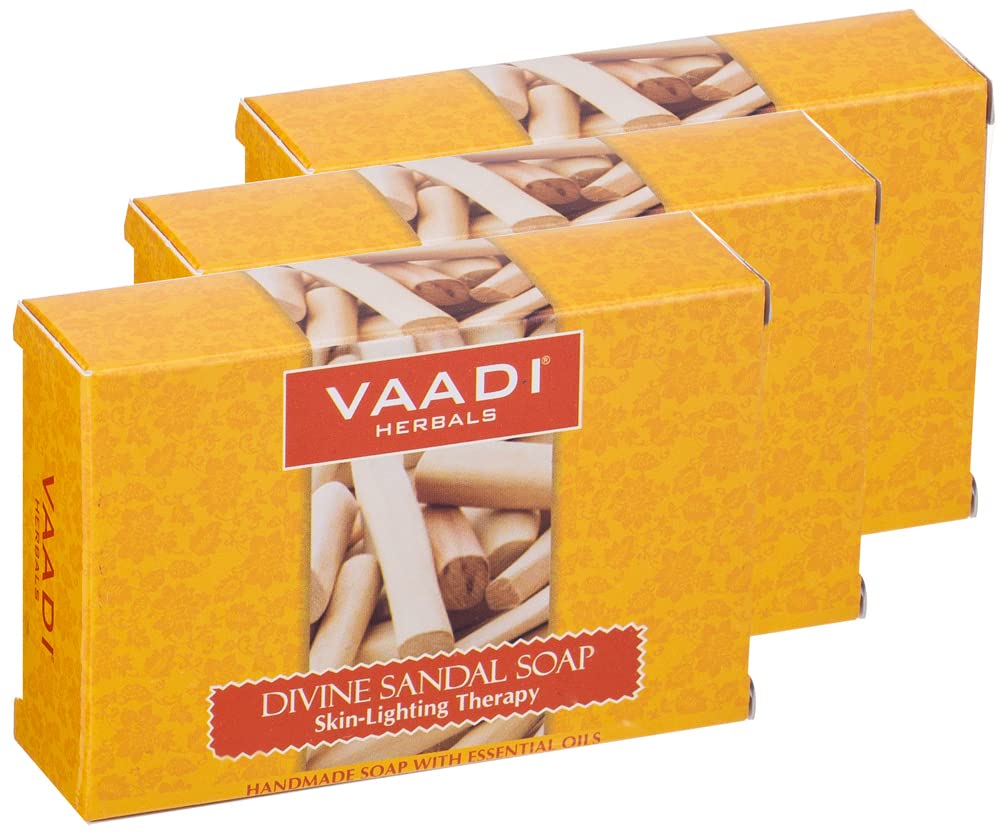 Rosewood, sandalwood, and cedarwood are all present in this handcrafted soap. It has antiseptic and astringent properties. It eliminates scars from the skin. It aids in the maintenance of nerve health. It also boosts mental acuity and alertness.
Nyassa Cocoa Butter Soap
It is one of India's best handmade natural soaps. This soap contains extracts of mixed fruits and vanilla. It improves the tone and hydration of your skin.
This handcrafted soap helps to prevent wrinkles and cell damage. It also contains almond oil and aloe vera, which nourish and moisturise your skin. It also has Vitamin E.
Trycone Handmade Charcoal Soap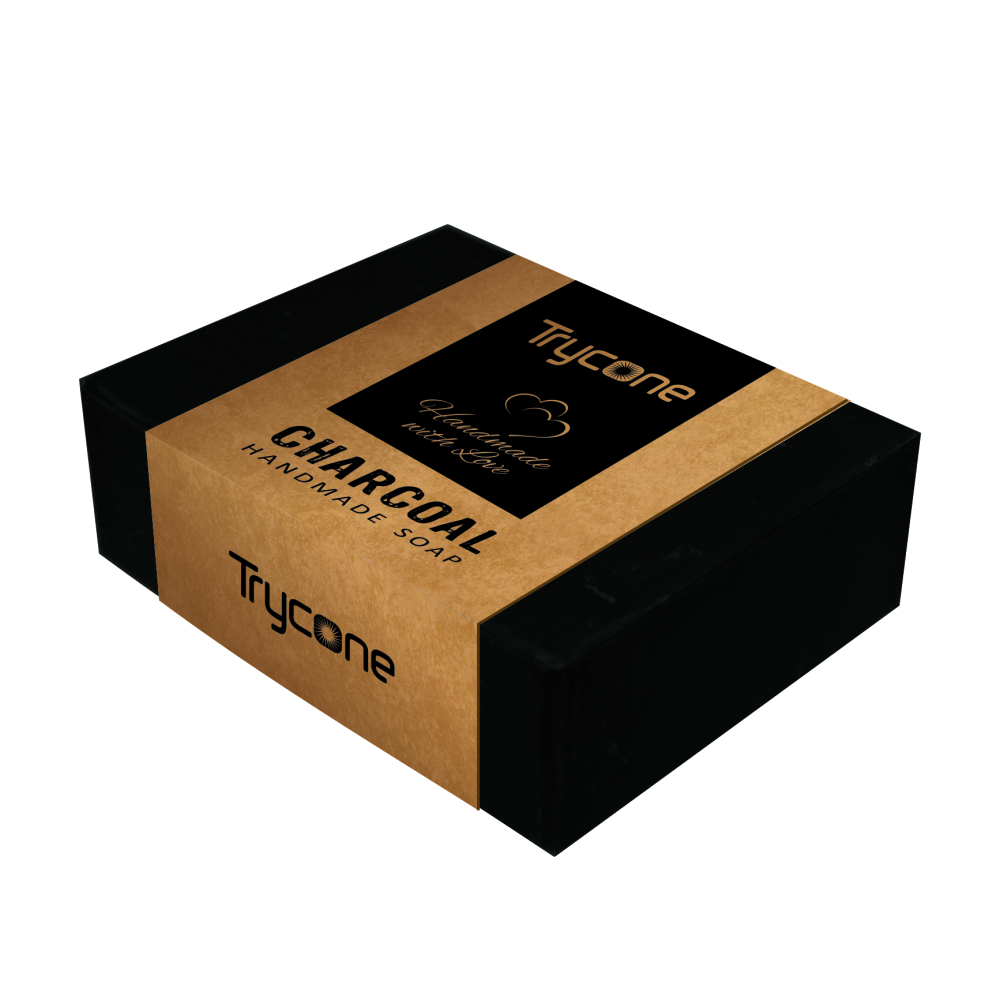 This handmade soap is the best and most popular handmade soap. It's made with all-natural ingredients. This soap contains charcoal, which allows it to absorb dirt and oil from your skin.
It has strong absorption properties that remove dirt from your body. It contains activated charcoal, which primarily removes oil and dirt.
Skinsense Natural Luxury Soaps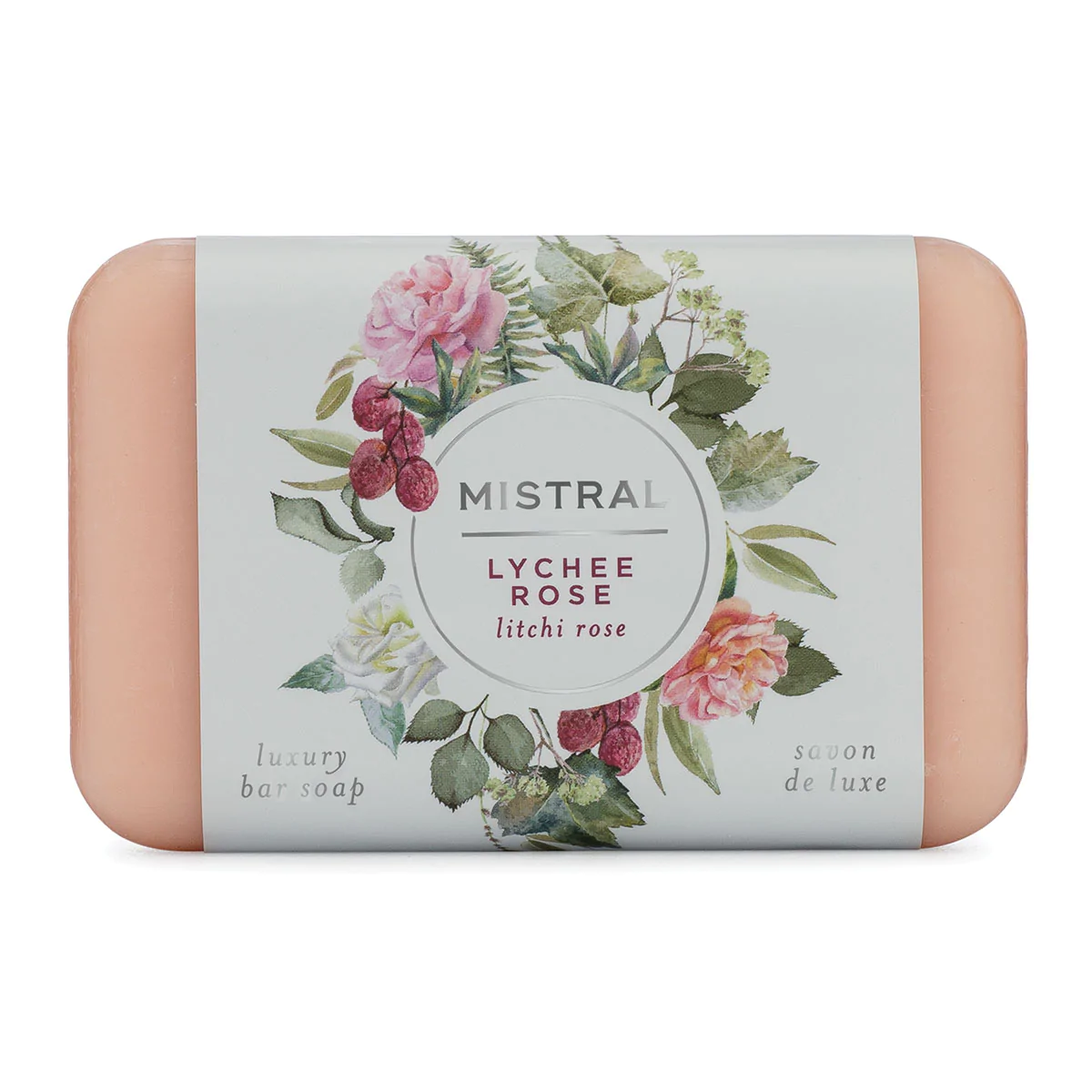 It has no chemicals in it. It is a non-toxic handmade soap. It is made with natural ingredients that smooth and supple your skin.
It contains glycerine, which helps to keep your skin hydrated. It is one of the best-selling soaps for sensitive skin. This handcrafted bath soap is appropriate for both men and women. It is one of India's best natural and organic handmade soaps.
Ancient Ayurveda Natural Soaps
It is an Ayurvedic soap that is chemical-free. It's a vegan handcrafted soap. Alcohol, sodium hydroxide, melt and pour bases, propylene glycol, perfume, steric acid, palm oil, chalk powder, synthetic fillers, and animal fat are all absent from this natural soap.
It also lacks EDTA, sodium silicate, triclosan, and parabean. It has a delicate aroma and a creamy texture. This is one of the most popular soaps in India.
As a result, we have discussed the top ten brands of handmade soap in India. You can purchase any of these soaps based on your needs.
You can use these handmade soaps if you have a history of skin irritation, itching, or allergies. If you have sensitive skin, doctors recommend using these soaps.
Read Also :