Fashion
Top 10 Best Sunscreen Brands In India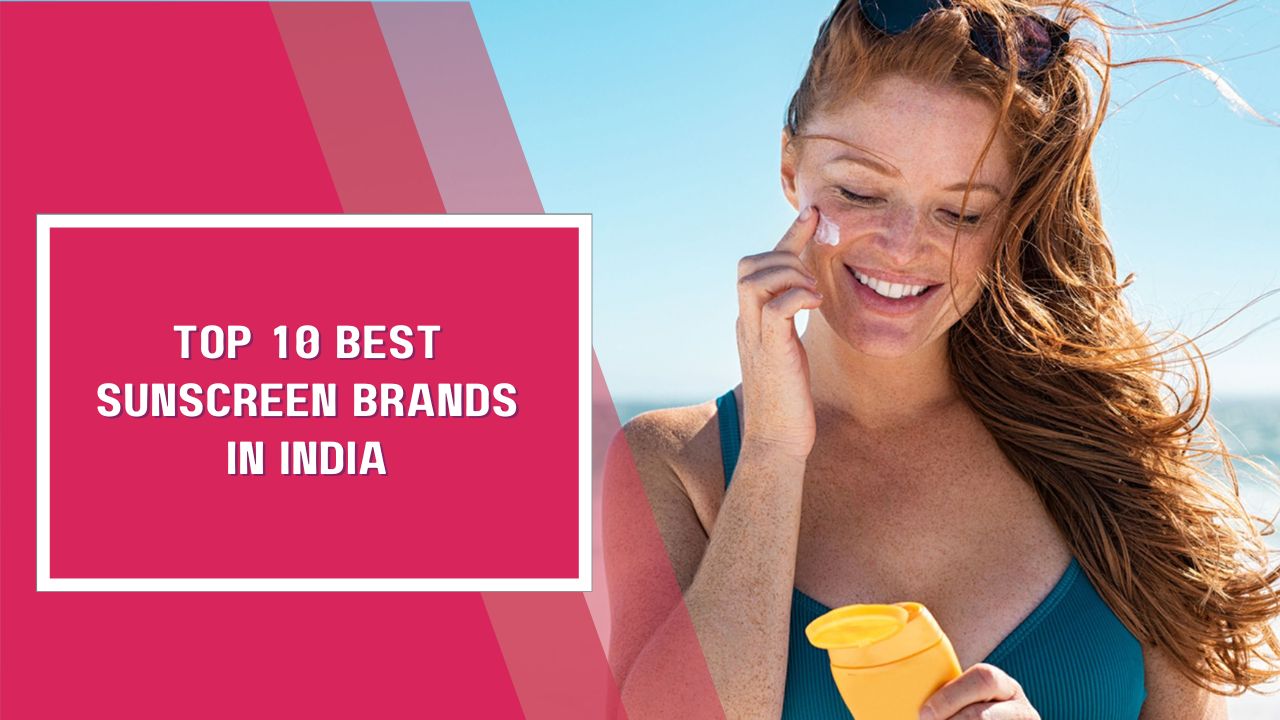 In the summer, your skin requires extra attention. There are many skin hacks that can keep your skin from tanning, but only sunscreen can protect your skin from long-term damage. Sunscreen shields your skin from harmful UV rays.
Some people believe that SPF alone is insufficient to protect your skin from UVA rays, which can cause wrinkles and premature ageing.
As a result choose sunscreen with both SPF and PA++. Some people believe that applying sunscreen only once is insufficient. As a result, you can reapply sunscreen as needed.
UVA, UVC, and UVB are the three harmful sun rays. UVC is not a concern because it is absorbed by the atmosphere's sozone layer.
UVA rays cause uneven skin tone, wrinkles, and premature ageing. Sun tanning and sunburn are caused by UVB rays.
SPF, or sun protection factor, protects your skin from UVB rays, while PA++ protects your skin from UVA rays. As a result, you should use a sunscreen that contains both PA++ and SPF.
Top 10 Best Sunscreen Brands In India
Lotus 3 In 1 Matte Lock Daily Sunblock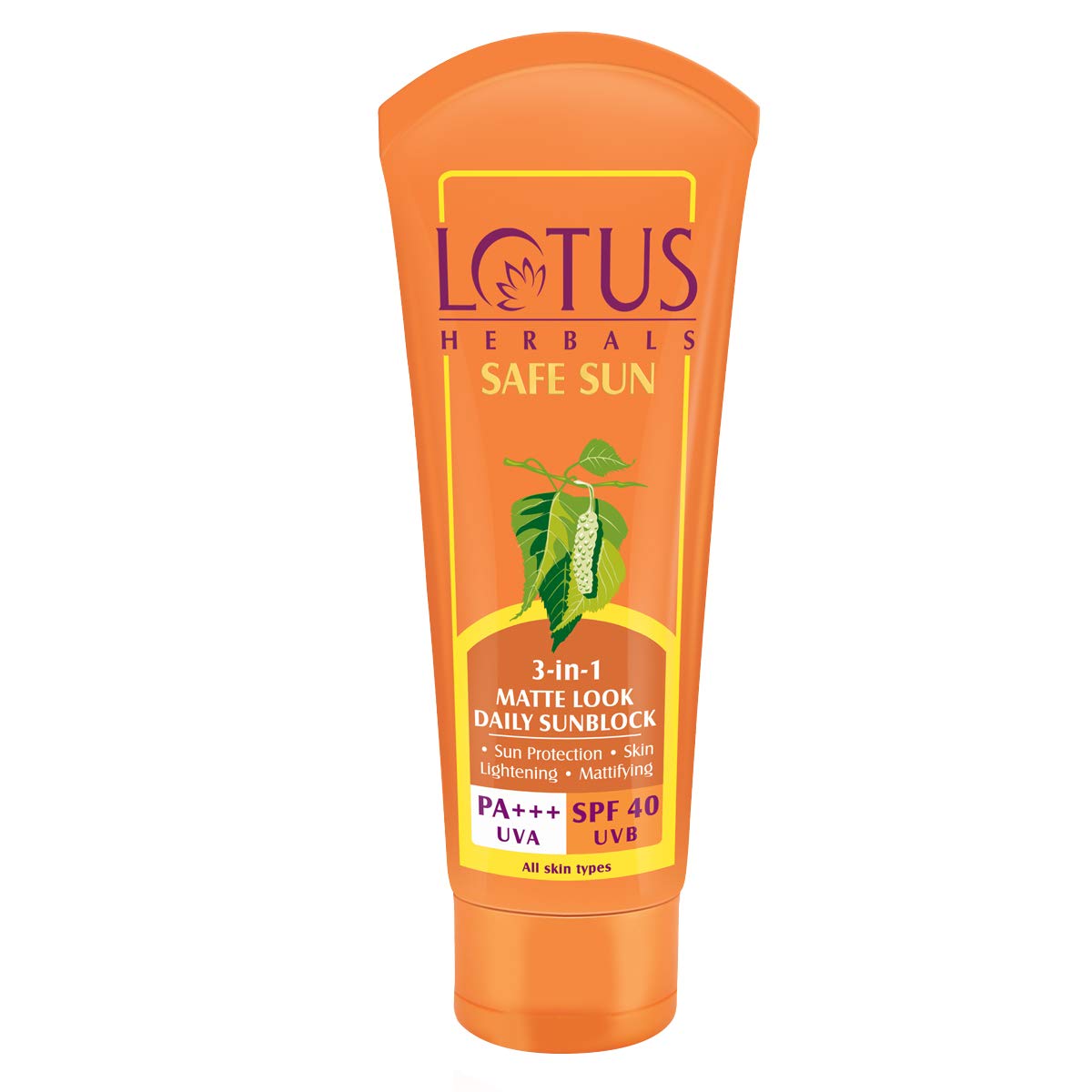 It is a three-in-one sunscreen lotion that lightens the skin, protects it from the sun, and mattifies it. It is the best sunscreen because it gives your skin a silica primer feel.
Furthermore, the sunscreen has a mild fragrance and is sweat-free. It is an excellent sunscreen for all skin types. It is available in SPF 40 and SPF 50.
Neutrogena Ultra Sheer Dry
It is a great sunscreen lotion that is also very light. It is so light that you can't even feel it on your skin. It is sweat-free, water-resistant, and oil-free.
It has a pleasant scent that cannot be easily removed. Avene's high protection emulsion is ideal for sensitive, acne-prone skin.
VLCC Matte Look Sunscreen Lotion SPF 30 With Pineapple Extracts
This is suitable for all skin types, from oily to dry. It has a non-greasy effect. It has a pineapple fragrance. It blends and absorbs into your skin.
If you have oily skin, you don't need to use moisturiser because it keeps your skin hydrated. This is another sunscreen that dermatologists recommend due to its beneficial medicinal properties.
Ansolar Daily Use Gel-Cream SPF30
It is the most effective sunscreen lotion for oily skin. It is not heavy. It is water resistant and does not allow sweat to accumulate on your face.
Dermatologists in India rate this as one of the best sunscreens available. This one is fantastic for combination skin.
This It sunscreen will be your best friend if your dry skin is sensitive and prone to sunburn. It provides UV protection across the entire spectrum.
Lacto Calamine Sun Shield Daily Use Sunscreen
Acne can be treated with the original Lacto calamine lotion. It now comes with a sunscreen lotion designed for normal to dry skin.
It contains lemon extracts and helps to control oiliness. It is one of the best formulas available for anyone looking for a low-cost, high-quality product.
Kaya Youth Protect Sunscreen SPF 50
This sunscreen lotion has a light, non-greasy formula. It is a moisturising formula that protects against UVA and UVB rays.
It contains botanical ingredients such as geranium and antioxidants. It shields your skin from harmful UV rays and helps to prevent photoaging.
Sebamed Sun Care 50+ Very High Multi Protect Sun Lotion
This is the most popular non-sticky sunscreen lotion for sensitive, normal, or dry skin. It is resistant to sweat, water, and light.
The goodness of botanical extracts like Geranium and potent antioxidants are packed into the Cream Protect Sunscreen.
Proactive Daily Protection Plus Sunscreen SPF 30
It is a lightweight, non-greasy sunscreen lotion. It also aids in the reduction of acne breakouts.
If you're looking for a high-quality sunscreen that's also inexpensive and gentle on your skin, this one is a popular choice.
Aroma Magic Aloe Vera Sun Screen Gel SPF20
It is the best sunscreen lotion for acne-prone skin. It is designed for people with extremely sensitive skin who also have oily skin.
It feels very light on the skin. This sunscreen is intended for those of you who prefer cosmetics that are packed with the goodness of only natural ingredients.
This gel-based aloe vera sunscreen is a lightweight, nutrient-rich formula that offers complete UVA and UVB protection.
Banana Boat Ultra Protect SPF 30 Sunscreen Lotion
It is best suited for dry to normal skin types. It lightens your skin and face. It takes some time to absorb if you have oily skin.
It is possible that the skin will feel greasy. It is water resistant and thus has a longer lifespan.
We discussed the top ten best sunscreen brands in India. These sunscreen lotions are used by both men and women.
They are intended for dry, oily, normal, and combination skin types. They are also suitable for acne-prone skin. These sunscreen lotions can also be used on rough skin.
You can choose any of these sunscreen lotion brands because they are all good. They contain high-quality ingredients that shield your skin from UVA and UVB rays.