Shopping
Top 10 Best Mango Drinks Brands In India
Who doesn't enjoy delicious fruits and fruit juice? Gone are the days when people would only drain the juices from a fruit at home.
No one has time to do so in their super busy schedule with the hustle and bustle of every day.
While eating at least one fruit per day is necessary to meet the body's vitamin and mineral requirements, drinking fruit juice is equally important and necessary to maintain a healthy lifestyle and habits.
Because we live in the packaged fruit juice era, the market is flooded with a variety of brands that promise to deliver good and fresh quality fruit juice to your door. Some are fake, while others can be trusted.
Let's Take A Sneak-Peek Over Top 10 Packaged Fruit Juice Brands In India
Table of Contents
Dabur Real
Dabur has done exceptionally well in the market. Working for a long time, its products can be completely trusted in terms of quality and price range.
People started preferring its packaged fruits juices over all other brands the day it launched them, which is why it ranked first in our list.
The quality of the fruits they use and the freshness that the brand maintains are worth appreciating and trusting.
So if you're looking for the best brand for splurging on fruit juice while staying within your budget, Dabur Real could be your best bet.
Tropicana
Tropicana is a fruit juice brand launched by PepsiCo India. PepsiCo, another well-known and reputable brand, did not skimp on the quality of juice it provides to its customers.
Tropicana was already well-established in 63 countries when it was launched in India in 2004. It quickly gained a large fan base.
Tropicana is ranked second in the top ten list for quality and freshness, as well as good taste and flavour. They, like other fruit juice brands, offer juices with no artificial preservatives or colours.
Paperboat
Paperboat is a unique brand dedicated to serving Indians that matches the pace of the fruit juice market.
They have attracted a lot of customers by labelling their products completely in 'desi' style, such as mango juice as Aamras, raw mango fruit juice as Aam Panna, and also Kokum and Janum Kala Khatta.
Papaerboat, which is made from fruit concentrates and contains no artificial preservatives or colours, has recently emerged as a potential brand. Paperboat ranks third on our list due to its innovative labelling and packaging.
Read Also : Top 10 Best Fruit Juice Brands In India
Patanjali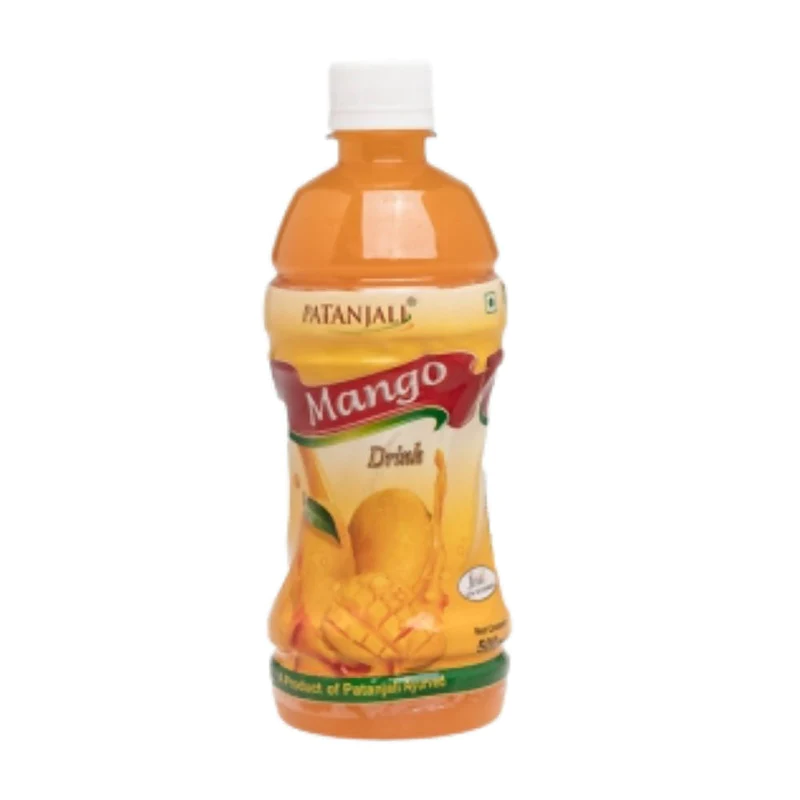 Patanjali has recently managed to attract a large number of customers away from the already established brands, owing to the high success rate of all of its products.
They make certain that their products are completely pure and unadulterated, whether they are pickles, sauces, or fruit juice.
Patanjali fruit juices have a consistent flow of freshness and quality because they are produced on their own horticultural farms. Patanjali fruit juices, being'swadeshi,' are an excellent choice if you value quality.
24 Mantra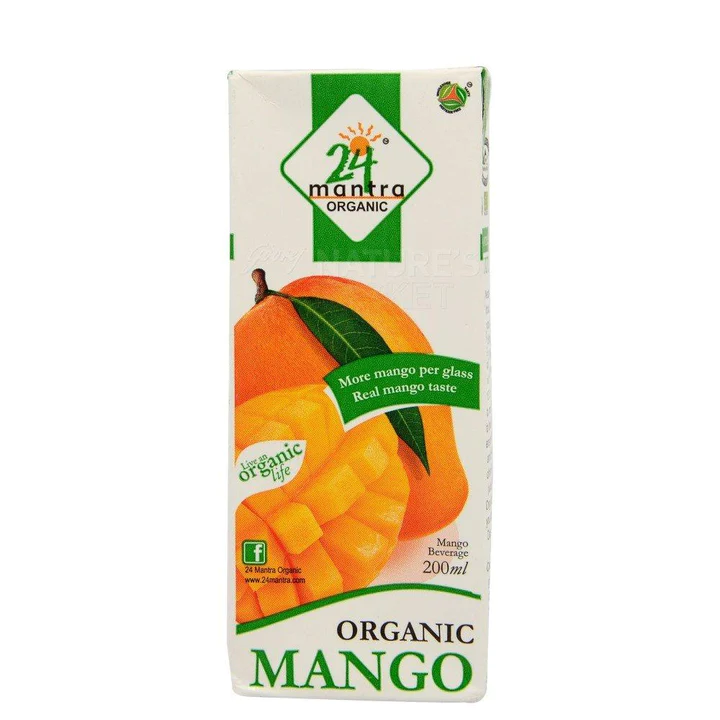 If you are concerned about the quality of the fruits used to make the juice and only trust those from organic farms, then 24 Matra should be on your short list.
They guarantee to endow the fruits with no pesticides or insecticides residual effects and thus hold to be completely safe to consume.
Organic Orange, Mango, and Apple Juice from 24 Matra are well-known and have amassed a long list of satisfied customers. 24 mantra's hygienically packed fruit juices are too good to pass up.
B Natural
You can call it 'B Natural,' because they have left no stone unturned in making their product.
ITC, a well-known and renowned company, owns B Natural. Because the fruit juice is packed in six-layered tetra pack cartons, it retains its freshness and quality for a longer period of time.
The brand's vibrant range of fruit juices gives buyers ample opportunity to select the one they prefer and get nutrition all around.
Read Also : Best Spices Brands In India
Del Monte
Del Monte has been in business since 1886 and has flooded the market with its products.
Apart from juices, they produce a wide range of edibles from their own farm's fruits and vegetables. As a result, you can easily imagine the product's quality.
The flamboyant selection of fruit juices, whether mixed or individually, tastes so good and fresh that you can't wait to try another one.
They have proven to be extremely innovative and pioneering in the way they introduce each new product. Del Monte is ranked seventh in our top ten list for a variety of reasons.
Ceres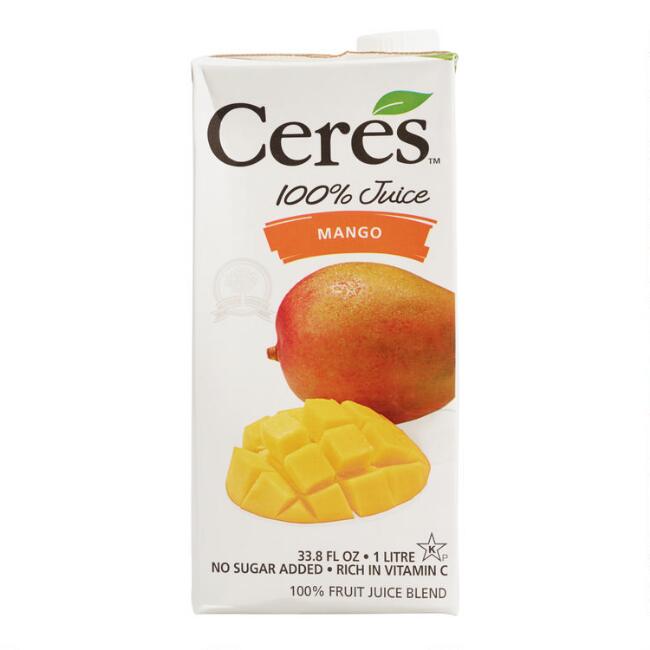 Ceres fruit juices are popular among consumers because they promise no artificial preservatives, colours, or gluten.
It has a large number of fans in India, despite having access to 84 countries. With a wide range of products to choose from, it has managed to maintain a good reputation in the market.
Ceres juices are worth splurging on because they are made from fresh fruits with a tasty and flavorful texture. This brand benefits from good packaging and a variety of options.
Minute Maid
Minute Maid is manufactured under the Coca-Cola brand. And, of course, Coca-Cola needed no introduction.
Everyone has had its cold drink at least once in their lives, and some are even addicted to it. As a result, when Minute Maid was introduced, it provided a healthy alternative to its loyal customers.
There is no need to mention the quality and excellence of this fruit juice because once you taste it, you will want more. The unique feature of Minute Maid juice is that it contains pulp, which increases the quality significantly.
The pulp contains fibres, and the juice contains all of the necessary nutrition. As a result, it provides two benefits in one bottle.
Safal
Safal fruit juices are tasty and delicious, and are manufactured under the brand name 'Mother Dairy.'
Safal juices are reasonably priced due to the high quality of fruits used and the packaging's ability to maintain freshness.
With a wide variety of fruits to choose from, they have a large number of products from which to choose.
Promising high-quality products, they are improving the taste of the juices with each passing day, which is why we have placed Safal in our top ten list.
Read Also :