Shopping
Top 10 Best Cake Store Brands In India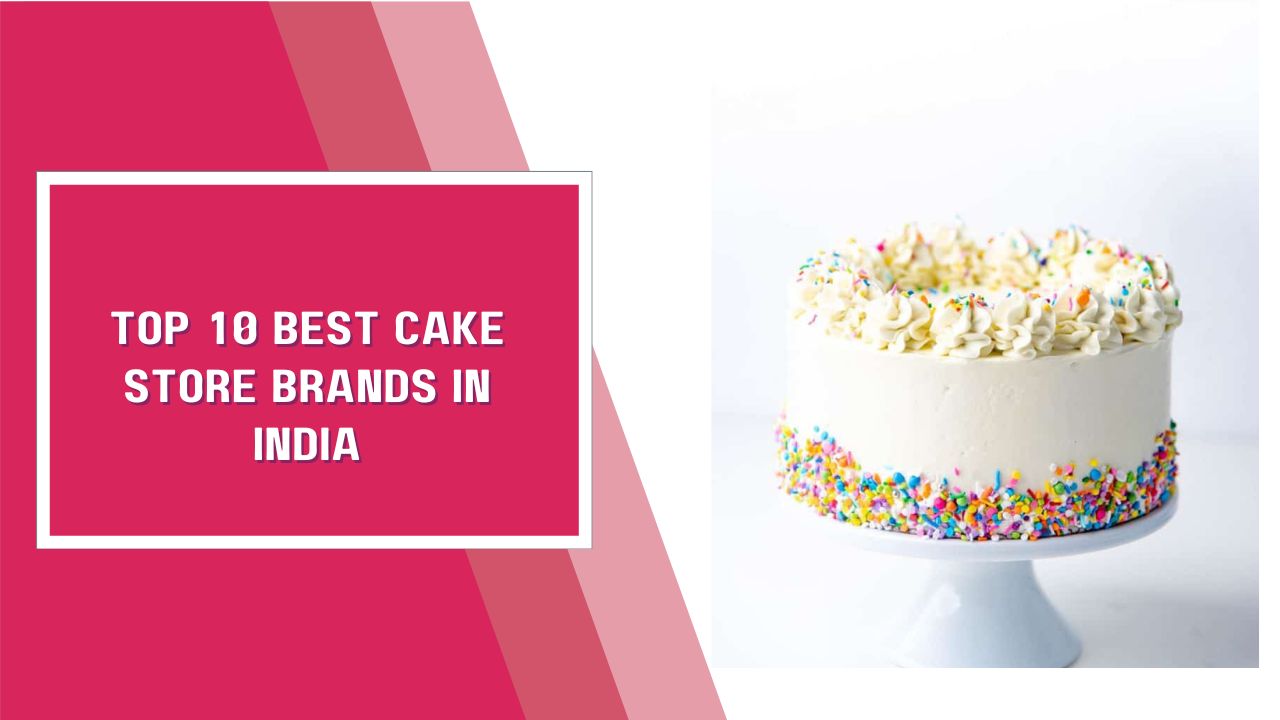 Do you enjoy baking bread, cake, patties, pastries, puffs, and rolls? If so, you should be aware of the top ten best cake store brands in India.
Why We Eat Cake In India?
Every occasion calls for the consumption of cake. Here are some of the reasons we eat cake.
. Cakes make you popular- This is a straightforward theory. Simply bring cake to your workplace and distribute it to your coworkers. You'll be surprised at how quickly you'll become popular.
. Cake can be made from fruits and vegetables, such as carrot cake, fruit cake, chocolate cake, and lemon drizzle cake.
. Cake can turn any occasion into a celebration- You can decorate your cake with icing to make your occasion and celebration unique.
. Cakes improve your mood- Eating cake improves your mood.
. Cakes help you lose weight- Having cakes for dessert in the afternoon helped dieters lose weight because metabolism is everything.
. Cake aids in the treatment of depression- Eating cake on a daily basis aids in the treatment of depression and anxiety.
. Cakes are typically made by combining sugar and flour. They are a good source of carbohydrates that will give you enough energy.
Here Is The List Of Top 10 Bakeries That Serves Fresh And Delicious Cakes And Confectionaries In India.
Table of Contents
Nahoum Sons And Confectionary
The best cake shop in Kolkata is located here. This is a Jewish bakery that first opened its doors in 1902. All of the items are well-known for their traditional frosting styles. Food tastes the same as it has for centuries. Everything tastes delicious. The most famous cake is black forest cake, which is gooey, dark, and filled with cherries.
Defence Bakery
New Delhi is home to the Defence Bakery. It is Delhi's oldest cake shop, having opened in 1960. Cakes, desserts, breads, cookies, muffins, and pizza are among the most popular items. They also make egg-free and sugar-free cakes.
Merwans Cake Shop
It is based in Mumbai and makes a variety of confectionaries such as pastries, cakes, rolls, and patties. The cost is extremely low. Food is affordable to people from all socioeconomic backgrounds. Try their chicken rolls and patties as well. Coconut ball is also delicious.
Wenger's Deli
It is New Delhi's world-famous cake shop. It is based on the take-away format because you cannot sit and eat. Every food item tastes good, and the prices are also very reasonable. Rich chocolate, blueberry blast, and cassata cake are all options. Their shakes are also very tasty.
Read Also : Top 10 Best Fruit Juice Brands In India
Kookie Jar
Kolkata is home to the Kookie Jar cake shop. It's well-known for its lemon and chocolate tart. It is also well-known for its butter sponge cake, which is extremely soft. This level of softness cannot be found in any other bakery. It has three locations throughout the city.
Glen's Bake House
Bangalore is the location. It is a well-known cake shop in South India. They are most well-known for their cheesecakes. Cupcakes, chocolate almond fudge pie, red velvet mini cupcakes, and tarts are also available.
Donut House
Do you enjoy donuts? If you answered yes, then this is the best bakery in Hyderabad. They make unique donuts that are not available anywhere else in the world. Chilli cheese donut, burger donut, and sugar coated donut are a few examples. Chocolate donuts are their best sellers.
Old Madras Baking Company
It's famous for its bread. They make a variety of breads, including garlic bread, cinnamon bread, ginger bread, and banana bread. They also make delectable Nutella brioche, Danish, and croissants. Simply place those in your mouth and they will melt. Chennai is the location. They are well-known for not using any chemicals, preservatives, or artificial flavours.
Theobroma
It is the best bakery in Mumbai, but their food is expensive. Their cakes are delicious. Their New York Style baked pastry, red velvet cake, and dense cakes are all worth a try.
Kayani Bakery
It is a well-known bakery located in Pune. It is famous for Mawa cake and a wide range of salted and sweet biscuits. Cheese papdi and mawa cake are both delicious options. Shrewsbury biscuits are available.
We discussed the top ten best cake shops brands in India. So, you can go to a well-known cake shop in your city.
Read Also : Top 10 Best Cheese Brands In India