Fashion
Traditional Dress of Uttarakhand For Men & Women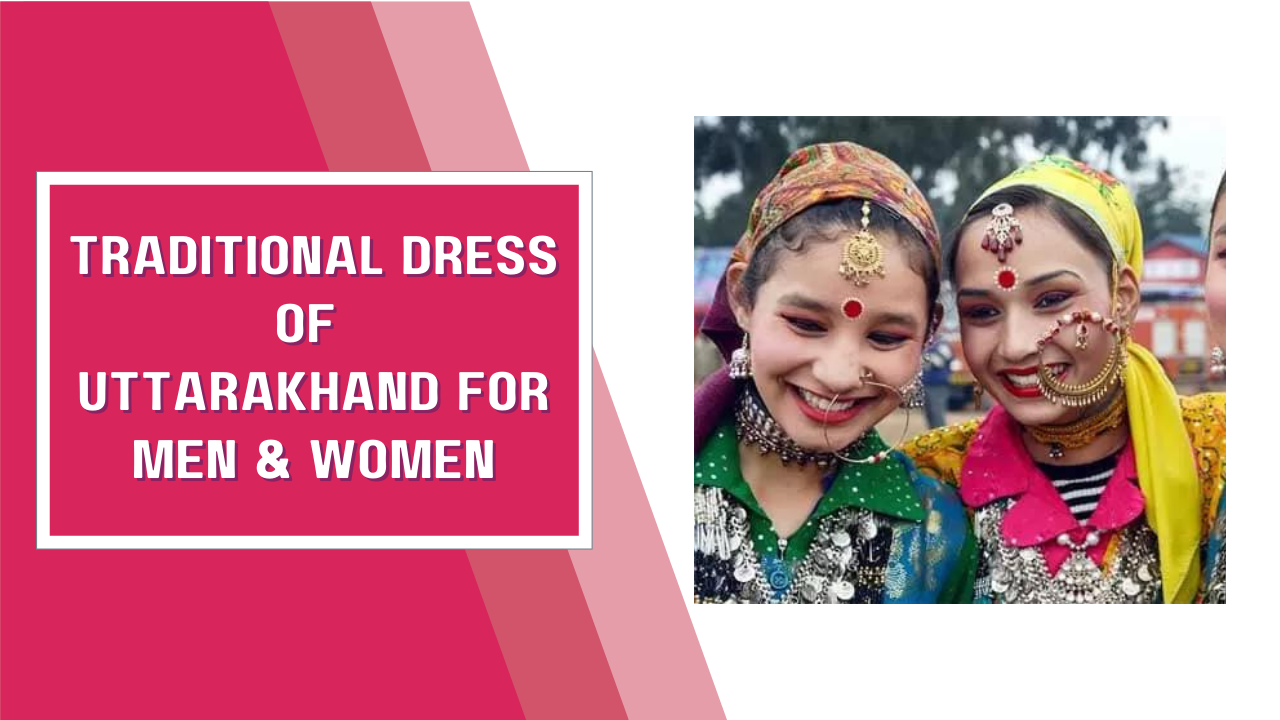 You've probably heard of Dev Bhoomi in Uttarakhand. It is regarded as one of India's most vibrant states. The state is also wealthy and well-known for its delectable cuisine. People come from all over India and the world to sample the delicious dishes of this state. Aside from that, the state is well-known for its traditional clothing. This state's people are lovely and peaceful. They are courteous and provide excellent service. Uttarakhand is a fantastic vacation destination. Throughout the year, it is a popular tourist destination.
Traditional dress of men in Uttarakhand:
This state's men dress in a specific manner. They enjoy wearing it. It has been discovered that the majority of men in this district prefer to wear this dress. Men dress in pyjamas and kurtas or churidars. They dress in kurtas that reach the knees. The pyjama is appropriate. The shirt is made from a variety of fabrics. You can put on the appropriate one. Men wear a half coat with their kurta and pyjama. They dress in a topi or a pagri. This is a requirement for the men. Topi is worn by middle-aged men, whereas pagri is worn by the elderly. The groom of Uttarakhand wears a yellow kurta and dhoti during a wedding. They look fantastic in this gown.
Kumaoni Men:
They dress in pyjamas and kurtas. They wear slippers to help them work comfortably on the hill's rugged areas.
Jaunsari tribe:
They accessorise with bright jewellery such as bangles and necklaces. This distinguishes them. The men wear Digwa, a woollen cap.
Bhoatia tribe:
Because they live in a cool climate, the men of this tribe dress in trousers and gown-like attire.
Traditional dress of women in Uttarakhand:
After marriage, most Uttarakhand women wear sarees. They prefer silk and chiffon sarees because they are easy to wear and maintain. They wear the saree normally, with pleats. The only difference in how they wear the saree is that the pallu is tied around the waist to show how well-decorated and embroidered it is. The saree pallu, on the other hand, does not obstruct their work. This also makes it easier for them to complete their difficult tasks. The majority of women in Uttarakhand are hardworking. They work on tea estates and in other hilly areas.
Kumaoni women:
Kumaoni women dress in Ghagra with choli and Odhni. This region's bridal gowns are exquisitely adorned with stones and embroidered. It will easily capture the attention of buyers. The women accessorise their dresses with jewels. They prefer to wear heavy jewellery.
Jaunsari tribe:
This tribe's women dress in Ghagra and a woollen coat. They also wear a scarf called Dhantu.
Bhoatia tribe:
They live in a harsh environment. To keep warm, the women of this tribe wear long dresses and coats.
Final thoughts:
The people of Uttarakhand have been discovered to be colourful and beautiful. They have a fantastic dressing flavour that makes them appealing in every way. Most visitors to this state enjoy exploring its natural beauty and costumes. The women look stunning in their traditional attire.