Fashion
Traditional Dress Of Delhi With Pictures For Men & Women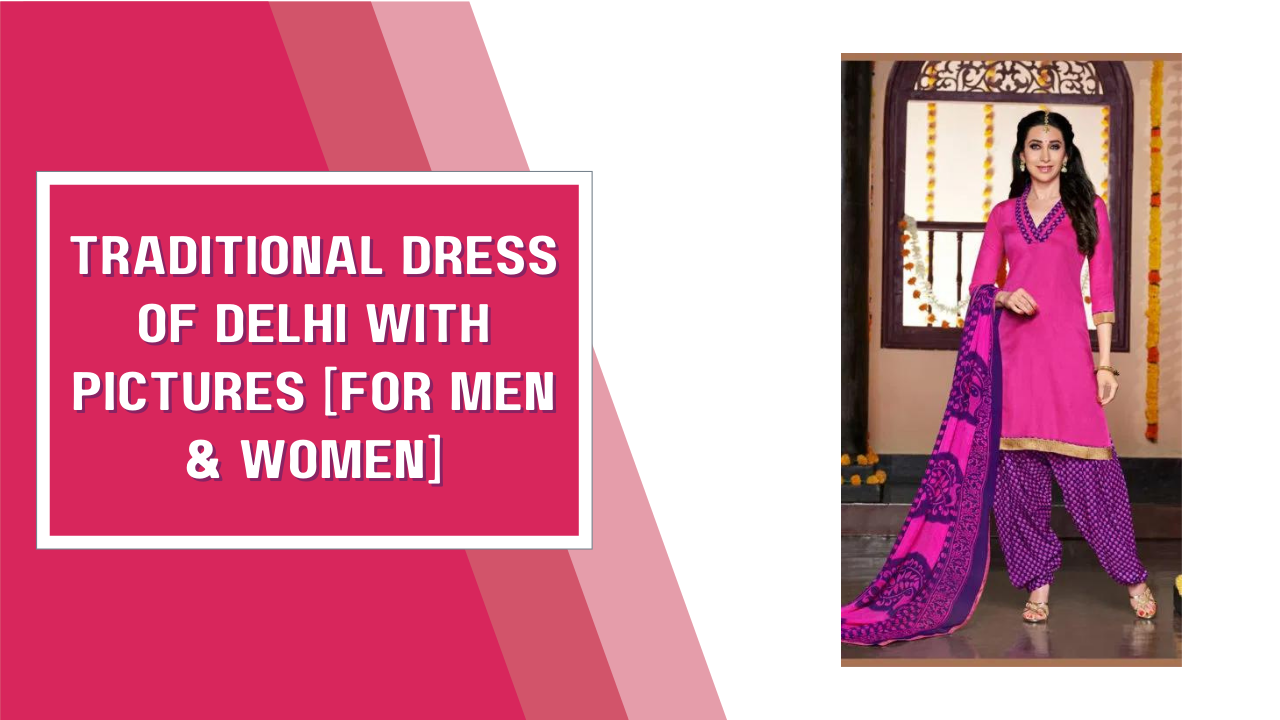 Delhi's traditional dress is stunning in design and style. The traditional attire of India's capital city is salwar kameez for females and kurta pyjama for males.
Because people from all over India and the rest of the world live here, there is no distinct culture or heritage. Delhi's open democracy and exquisite variety are well-known worldwide.
People from many states have migrated to Delhi for trade, education, employment, and other reasons. They use various colours to create a strong culture. Delhi is a vibrant and fashionable city where the western way of life has a greater influence on children and adolescents.
Traditional dress of women in Delhi
The mixed people have their own traditions when it comes to choosing costumes. The most envious women are those who wear a salwar-kameez with a dupatta. This outfit is extremely popular among young women in India.
The Turko-Mongol and Turko-Persian designs were introduced to India. Since then, this garment has gained widespread recognition and has become a wardrobe staple.
Affluent women create and buy salwar suits with one-of-a-kind needlework that incorporates expensive stones and artwork into the pattern. Ordinary ladies wear such expensive clothing on special occasions such as weddings, parties, and festivals.
Women wear sarees in a variety of colours, designs, tints, and patterns. Exclusive embroidery is created by well-known fashion designers such as Ritu Kumar, Sabyasachi Mukherjee, and Neeta Lulla using techniques such as Zardozi, a Persian type of needlework done with gold or silver thread.
Furthermore, various paint and cutwork styles are used. Females in Delhi dress in Ghagra Cholis, Saris, and other traditional costumes. In general, students prefer to dress in western attire.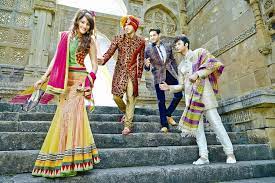 Traditional dress of men in Delhi
Traditional outfits such as the Kurta Pyjama and the Sherwani are popular choices for men in Delhi. In contrast, the majority of boys and men now wear a shirt, trousers, jeans, and a tee-shirt. The kids have embraced the influence of contemporary culture and enjoy dressing extravagantly.
Sherwanis are traditional ethnic clothing worn by men in Delhi. Sherwanis, which are adorned with stones, sequins, and other dazzling embellishments, are a remarkable aspect of New Delhi's culture and heritage. In addition to traditional attire, men in Delhi wear western clothing such as trousers and formal suits.
Final thoughts
Women's ethnic clothing in Delhi is mostly wholesale salwar kameez, which comes in a variety of variations and fashion styles. They frequently include Zardozi embroidery as well as influences from other parts of India.
The men wear pajamas with a Kurta or Sherwani on top. As a result of Delhi's metropolitan nature, ethnic apparel from various parts of the country can be found here, and one can flaunt their style to the fullest.