Fashion
Traditional Dress of Assam with Pictures [For Men & Women]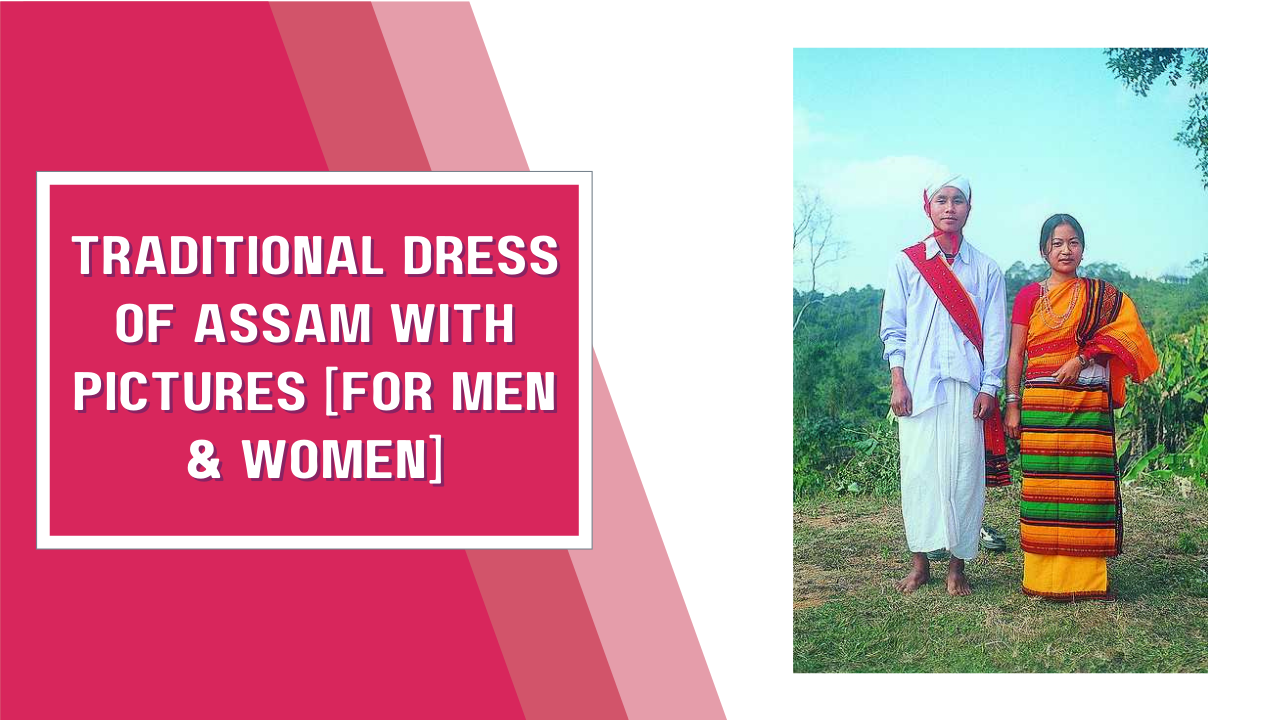 The state of Assam is particularly significant. It is also one of the seven sisters states in the eastern Himalayas' southernmost region. Assamese people are known as Osomiya.
They have a distinct culture and heritage that distinguishes them from others. If you look closely, you will notice that their culture is very similar to that of the Burmese, Mongolian, and Aryan peoples.
This state's tribes are particularly significant. They wear special clothing and perform rituals.
Assam culture is influenced by two religions. You must be curious to learn more about it. The first is "Satras." It is referred to as "Sotro" in Assamese.
They are influenced by the Vaishnavis. Sankardeva, the founder of Assamese culture, founded this. The second is "Naamghar." This is the name house. The Vaishnavi Hindus come here to worship God.
When you discuss Assam's culture and heritage, you will discover that it is rich in both heritage and rituals. They always prioritise maintaining it in the best possible condition.
Traditional Dress of Men in Assam:
Assamese men look dashing in their traditional attire. It is exquisitely crafted, with distinct designs and appearances. Let's take a look at some of the most unique Assamese dresses for men.
Tongali is a traditional Assamese men's garment. It's worn like a waistcloth. It appears to be a belt. This dress is mostly seen at the Bihu festival. The majority of Assamese are farmers or cultivators. Tongali is thus worn to keep the shirt and dhoti in place.
Another distinctive dress of this state is the dhoti. It's worn around the waist. Dhotis in white, cream, or yellow are preferred by men.
The dhoti cloth measures 5 yards long. One section of the dhoti is purchased until the knee length. It is worn at religious festivals.
Kurta is a universally recognized dress. It is one of the unique dresses worn by Assamese men. The dhoti is paired with a loose shirt. Kurtas are available in both silk and cotton.
It is not a traditional Assamese outfit, but it has special significance.
Paghuri is a beautiful traditional Assamese men's dress. This outfit is associated with Neo Vaishnavi culture. This outfit is worn during the Sattriya dance. You've probably noticed that most men wear this dress. It is also worn at cultural festivals.
Traditional Dress of Women in Assam:
The majority of Assamese women look stunning in their traditional attire. They have some sarees and dresses for special occasions. The girls look stunning in this outfit.
Their gowns are also shipped to other states and parts of the country. Aside from Assamese, many people enjoy wearing these dresses.
Sador is one of the most important traditional Assamese women's dresses. It is worn on the right side from the left shoulder to the lower waist.
Sador comes in a variety of colours and fabrics. Sador comes in silk and muga fabrics.
Mekhla is a well-known Assamese women's dress. People of other religions dress in such distinctive garb. It is a cylindrical gown that begins at the waist and ends at the lower feet.
Mekhla comes in silk and cotton fabrics. Mekhlas made of handloom materials are available in Assam. Chador is worn on top, and Mekhla is worn on the bottom.
Riha is another wholesale dress material that is worn during festive occasions. Riha looks great with Mekhla and Chador. During puja and Annaprashana, girls wear Riha. Riha with motifs is also available.
Some special occasions of Assam:
Bihu is a well-known Assamese festival. This festival is known as Rongali, Magh, or Kati Bihu. Each of these festivals takes place at different times of the year.
Ambubachi, on the other hand, is a well-known festival in Assam. It's observed at the Kamakhya temple. During this time, the mela is held near the temple.
Devi Kamakhya is cleaned and washed with milk and water during this festival. Following this programme, other rituals are performed. It is a four-day festival where you can see saints and Tantriks from all over the country.
It is observed throughout the state and holds special significance for Assamese people.
Thoughts:
Assam is a lovely state with a rich heritage and culture. Every year, people flock to this state to witness and participate in its splendour. Furthermore, the attire of this state is very important to the travelers. It's beautifully crafted, and everyone looks great in it.